Have you started thinking about your company's holiday party yet?
It's hard to believe it's that time already, but after a successful year of business, we all deserve to celebrate — and celebrate, we shall. 
Regardless of what you're celebrating, 'tis the season to start planning the event of the year to boost company morale and increase employee retention. No pressure, right?
Instead of stressing over the traditional seated dinner or ugly sweater party, mix things up and show your employees how much you appreciate their hard work with an epic celebration. 
Ready to get this party started? Check out these 11 unique corporate holiday party ideas available to host at any 828 Venue Management Company locations!
1. Axe Throwing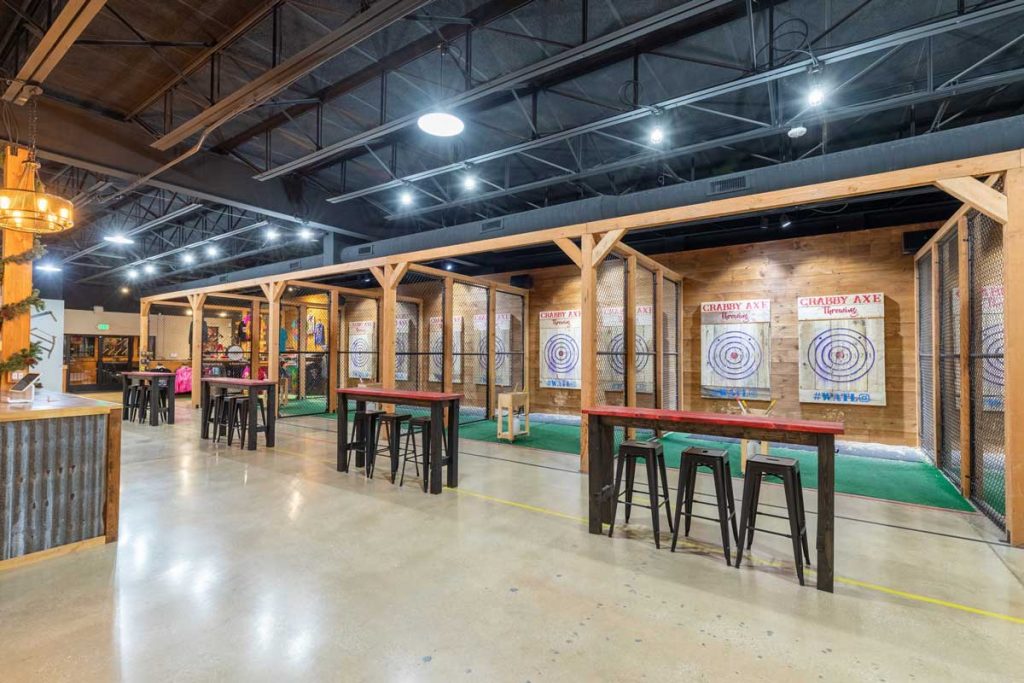 Introduce a little competition to your team by reserving a mobile axe-throwing trailer! Keep the party casual with a food truck, bar, and generous prizes for the team members who discover their axe-throwing talent!
Of note, axe throwing is a popular holiday party idea in Carmel, Indiana, where Anarchy Axe Throwing is located.
2. Paint & Sip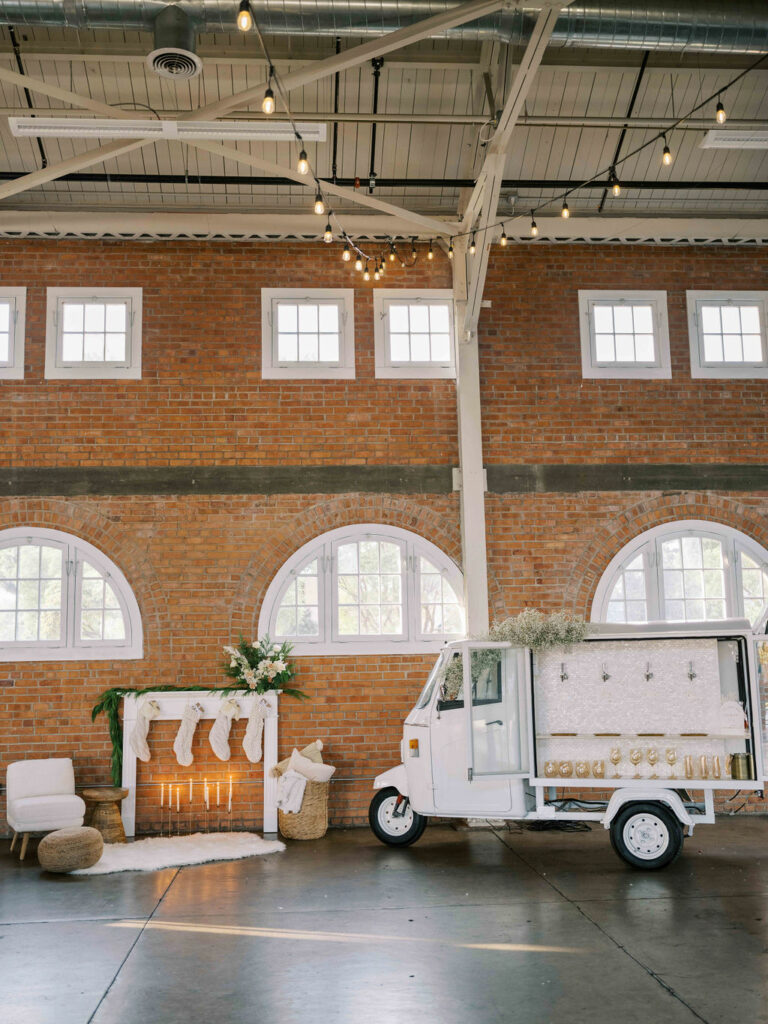 Put the 'art' in 'party' and let your employees unleash their creative side! Pair with specialty cocktails, a photo booth, and food stations to allow your team to relax and unwind.
3. Culinary Experiences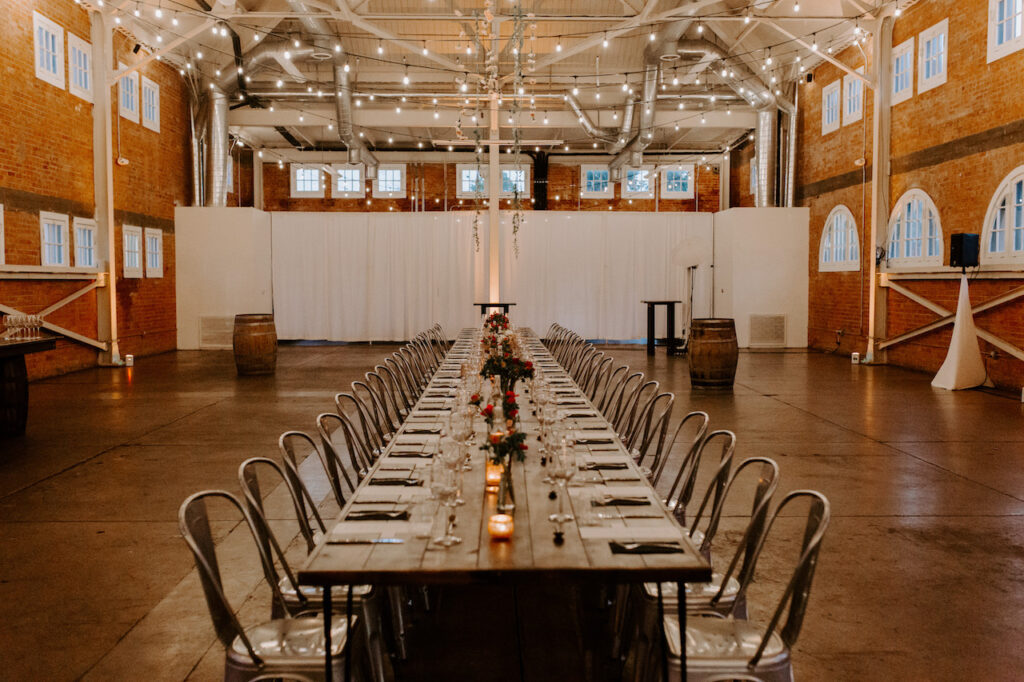 Entice your office with a delicious meal that they'll learn to prepare through a chef-led experience! A little team building never tasted so good. 
4. Goat Yoga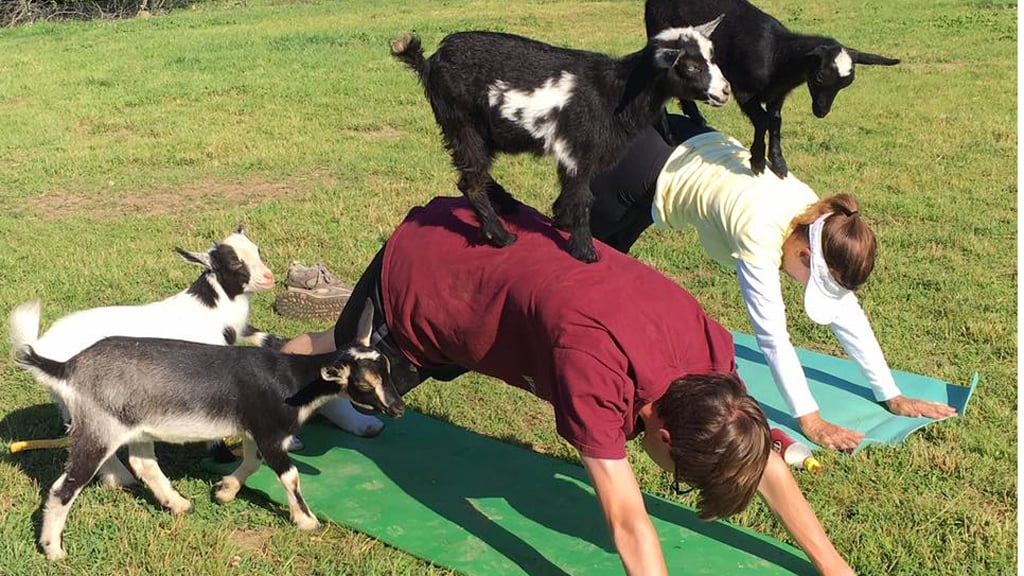 Help your company let the stress of the holidays go with a beginners' yoga flow with baby goats – yes, this a real thing. The goats add to the cuteness factor and induce endless laughter. Your team will love watching the goats climb all over each other while trying to stay zen.
5. Cookie Decorating Contest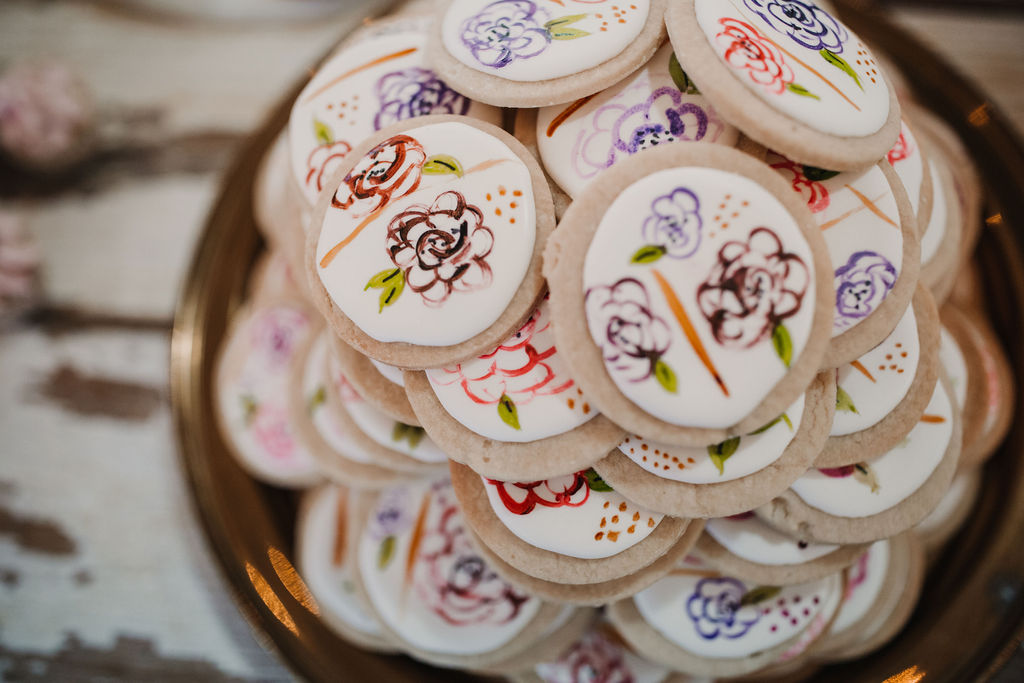 Divide your team into groups and have a cookie decorating contest! Work with a local bakery to supply all of the decorating materials, and offer an epic prize to the winner(s)!. Categories include: Creativity, Originality, and Best Overall.
6. Festival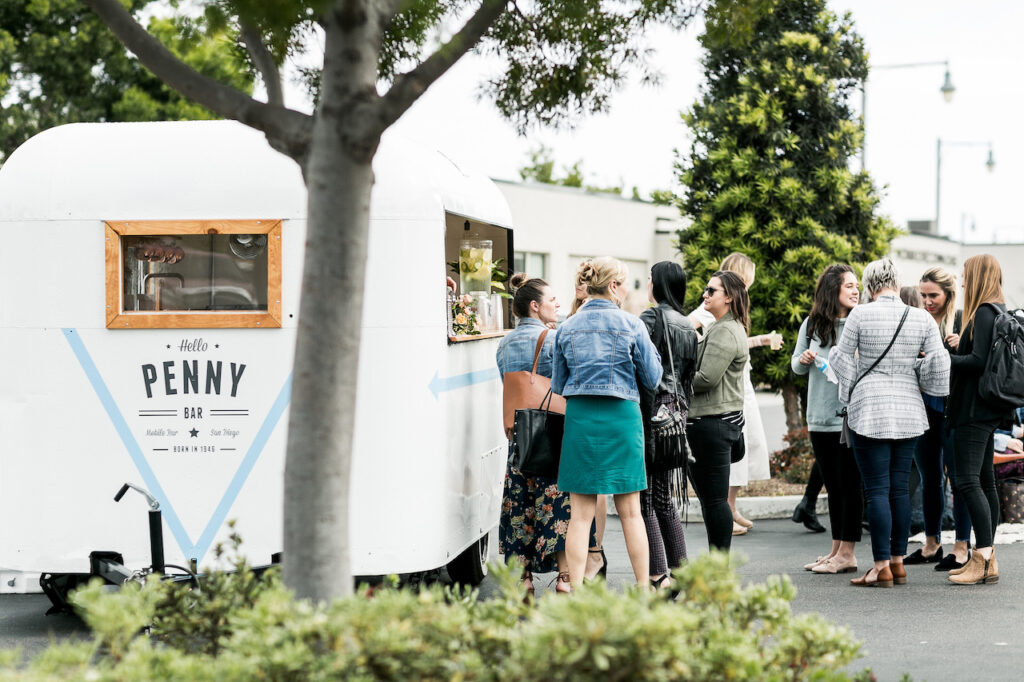 Get festive (see what we did there) with a DIY festival! Book live entertainment, food trucks, a face painting station, games, and more! The CEO braving the dunk tank will make for an unforgettable story for years to come. 
7. Trivia Night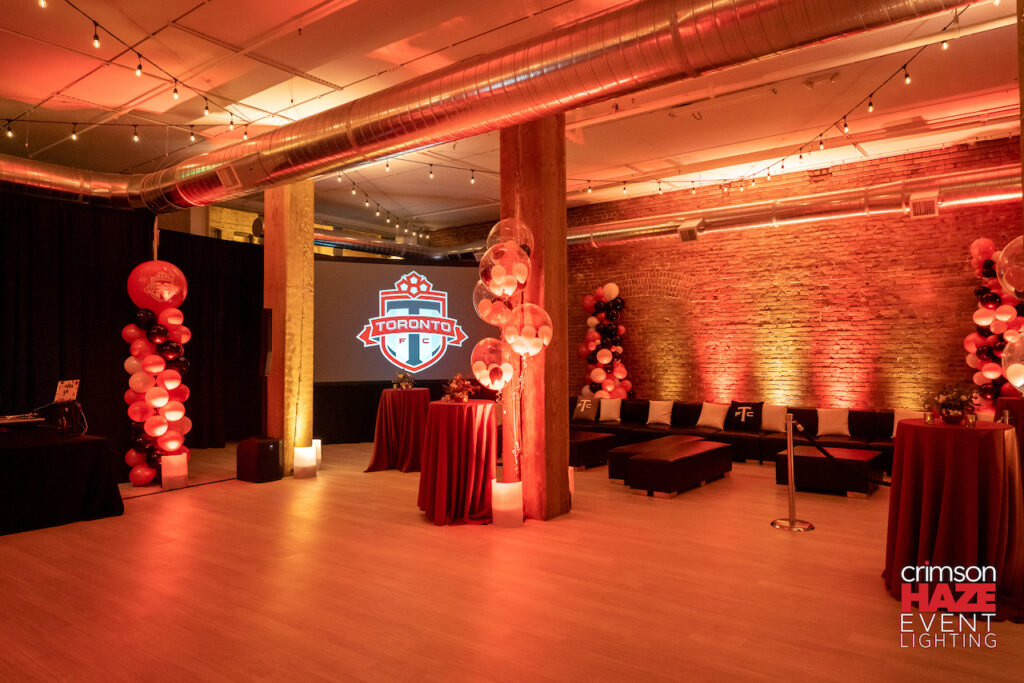 Pick a theme — think sports, movies, music — and give away epic prizes to the winners! Nothing says team building like a little friendly competition between sales and operations.
8. Tailgate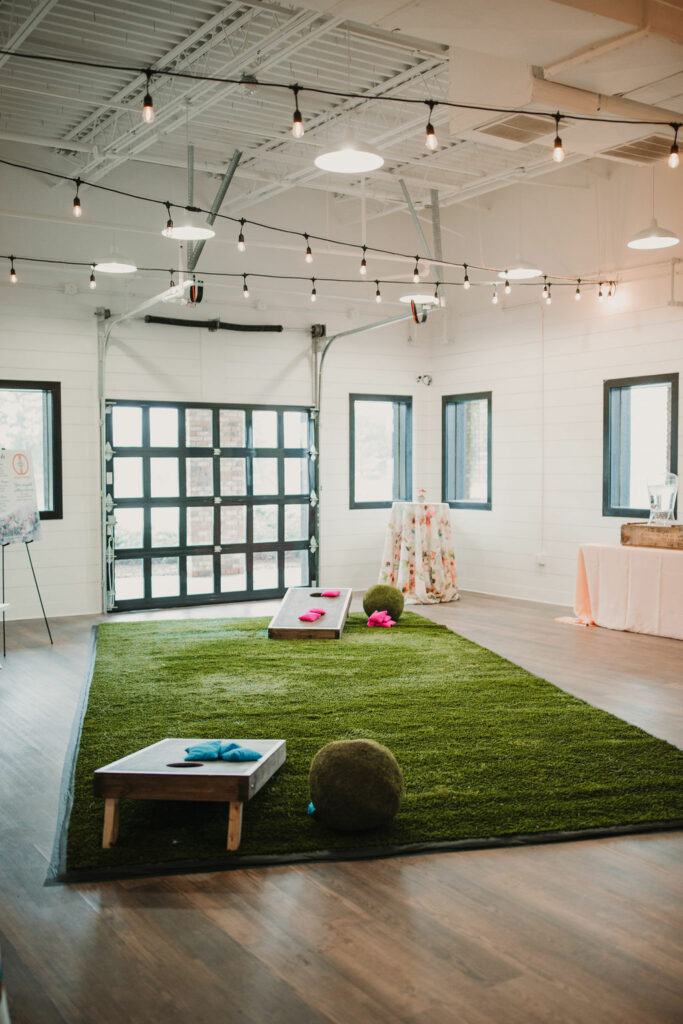 Pick a theme — think sports, movies, music — and give away epic prizes to the winners! Nothing says team building like a little friendly competition between sales and operations.
This is actually a popular Kansas City holiday party idea, with companies opting to gather at Arrowhead Stadium to cheer on the Chiefs.
9. Brewery Hop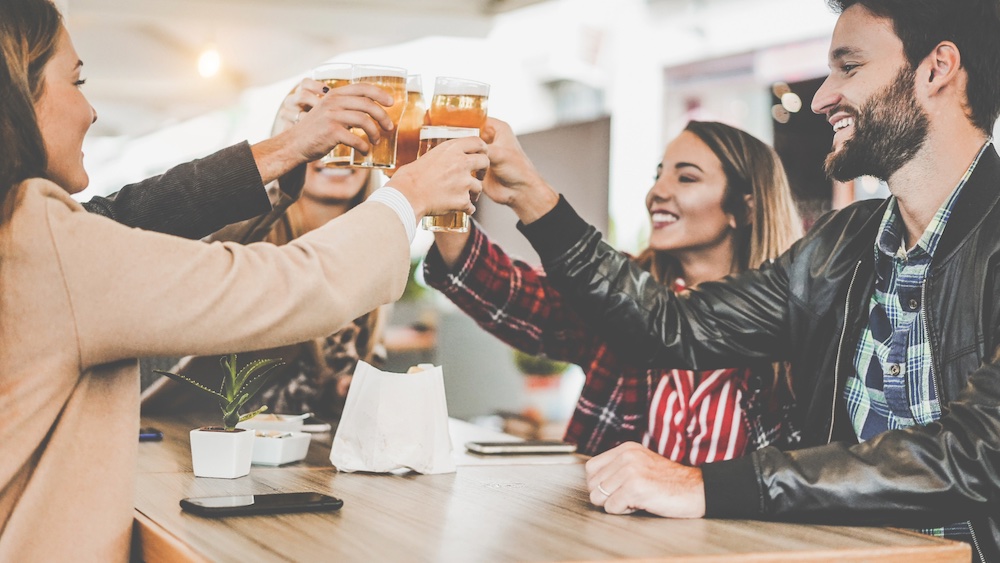 Craft breweries are commonly a popular option amongst a majority of the office. And for those who aren't into beer, many craft breweries offer other fun beverages, like wines and ciders.
So, if you're located in a top beer town, like Seattle or Denver, a festive brewery hop is a great holiday party idea. Pick out at least three different breweries to hop to throughout the night.
Pro tip: Make sure to call these breweries to ensure they can accommodate a larger crowd.
10. Karaoke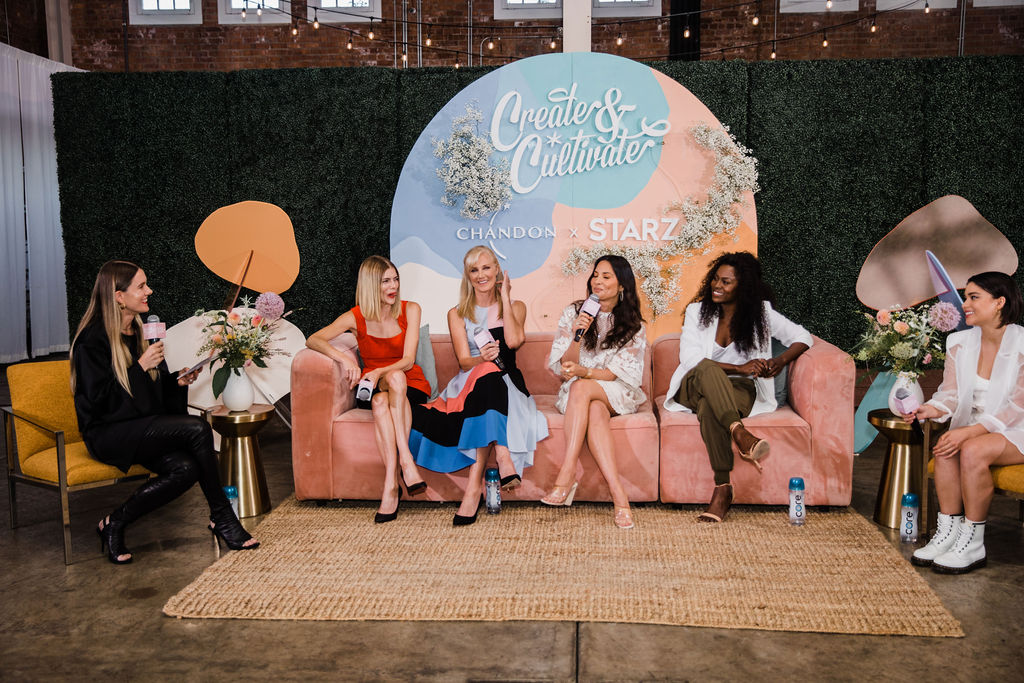 There's nothing like watching your coworkers belt out the top hits from the decade, especially in a space with fantastic acoustics! Check out this year's most popular songs for karaoke.
Karaoke is a favorite past time in many cities, including San Diego, where you can choose from several venues to host your winter wonderland karaoke bash.
11. Explore Your City
Sometimes the best holiday party idea is hiding right in front of you.
Popular landmarks and locations in your city that you may think are "too touristy' can actually be a ton of fun. For example…
In Nashville, you can reserve tickets for your office to take in a holiday concert at the historic Ryman Auditorium.
In San Diego, you can book a tour abord the USS Midway aircraft carrier.
In Indianapolis, take in the Circle of Lights in Downtown Indy.
Elevate Your Holiday Party
See — you have plenty of options when it comes to planning this year's company holiday party.
The good news is that everyone loves a party, so you can't go wrong with any of these choices! The best news is that each of these themes can be carried out at an 828 Venue near you.
Love these ideas? Learn more about hosting your corporate holiday party at an 828 Venue by emailing [email protected]. Once you secure the date, our Client Concierge will help you find the vendors to fit your theme!
Here's hoping your bash is merry and bright!