Raise your hand if you're not sure how much to budget for your wedding florals.
From bouquets and centerpieces to ceremony aisle and arch arrangements, it's easy to understand how coming up with a budget for this particular vendor can be difficult.
According to The Knot, floral should be 10% of your overall wedding budget. However, this depends on many factors: How much floral do you want? Is it in-season? Is the floral you want available in your location? What are the current floral trends, and therefore demand?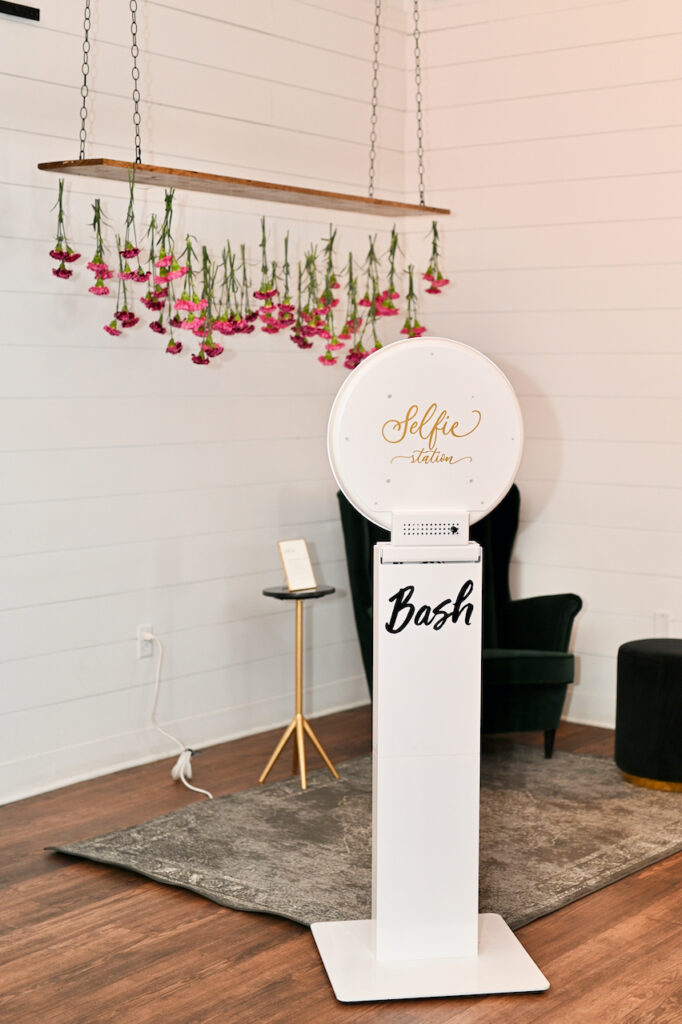 To answer these questions, we sought out the expertise of Indianapolis florist and long-time Epic Vendor, Flower Boys. Keep reading for insight on floral budgets and 2023 design trends directly from Flower Boys' Wedding Consultant & Designer Jeanette Logan!
Q: Jeanette, tell us a little bit about you, and how you got started with Flower Boys:
A: I grew up in the performing arts and receiving flowers was the ultimate compliment on a performance. [Parallel] to this, my mom was a prolific gardener and loved growing flowers. I loved arranging flowers after performances and before a frost to add to the beauty in our home. Flowers always seemed to keep following me as I went from a child to planning my own wedding! I used a florist in Ohio called Flowerman for my wedding and loved my experience. I drafted an email years later and asked if they needed help opening a shop in Indianapolis. I never sent it, but the Flower Boys themselves reached out to me and asked if I would like to help them open a flower shop together honoring Flowerman. How could I say no?
Q: What an amazing story! Why did they (and you) carry on the name Flower Boys?
A: The Flower Boys all started with Jake Smith's grandfather, a Dutch farmer, growing tulips and gladiolus for his entire life. It was then passed onto the next generation where the family started The Flowerman, Inc. located in Dayton & Columbus, Ohio which still exists today and has been running for over 30 years. This incredible experience and family legacy inspired the grandson and his longtime friend, Jake Rupp, to try their hands at the bloom business in Indianapolis. Since opening in April of 2017, The Flower Boys has grown to include a full team of incredible, flower loving people. [We] provide arrangements, floral classes across the city, and beautiful wedding flowers.
Q: As you know, at both INDUSTRY and BASH, we see a wide variety of floral budgets. What would you say is the average cost for wedding floral?
A: This is a great question! We work from super small budgets to large budgets, so a range of budgets is always welcome to us. I would say that the average cost of wedding flowers comes to about $2,000-3,000 when you do your Workshop with us to help with cost.
Q: Do you do workshops for weddings specifically?
A: Workshop Weddings are one of our specialties! With our Workshop option you can make your own flower arrangements with friends and family. You pick the flowers/style you want in your free consultation, then 1 to 2 days before your wedding we teach you how to create bouquets, boutonnieres, corsages, and more. This cuts down on cost and is so fun!
Q: What would you say is the most common misconception when it comes to wedding florals?
A: That you have to have certain floral items to make it a wedding, and you have to break the bank. We're all about the unique and [out-of-the-box] ideas! If it's something that you and your partner love and is important to you, why not incorporate it!
Q: What floral trends are you seeing this year?
A: Babies breath, roses, and orchids are having a comeback, but in a very different more sculptural way! BRING ON THE COLOR! Think fuchsia, yellow, and orange and less greenery than we've seen before.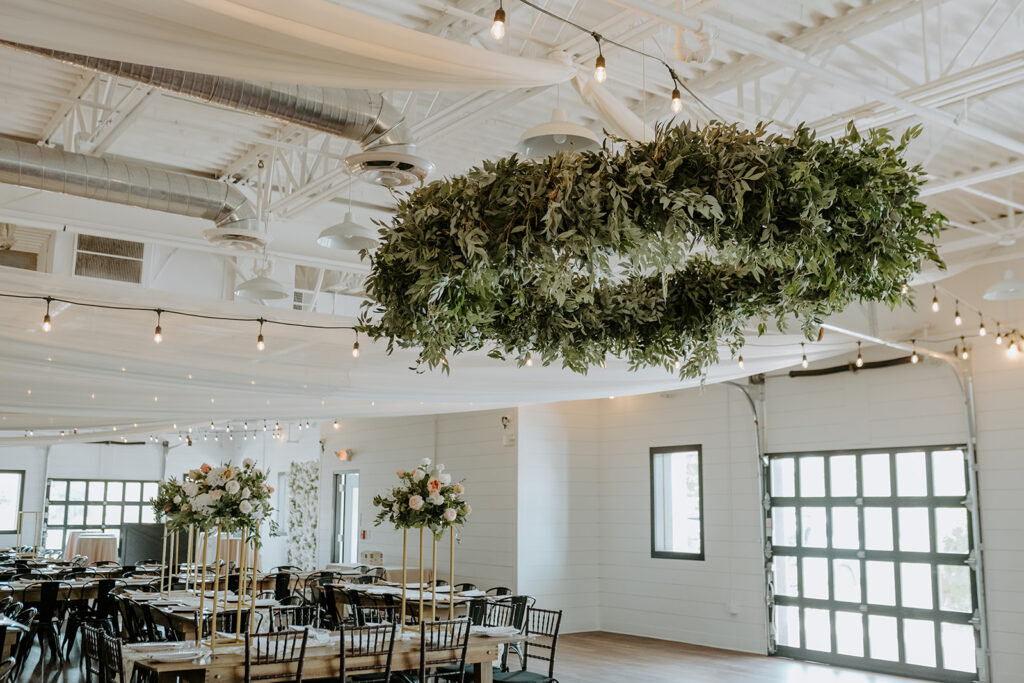 Q: We agree – all of the color we're seeing this year is amazing! What is your dream floral arrangement or type of floral that you haven't had requested before?
A: I would love to do a full neon wedding with lots of color and creative liberty to have fun!
Q: What inspires your work? (Travel, trends, etc)
A: I love funky fun fashion and watching what trends come through. I'm also very inspired by the clients that I work with. I love getting to know them and why they like what they like and helping them create their vision!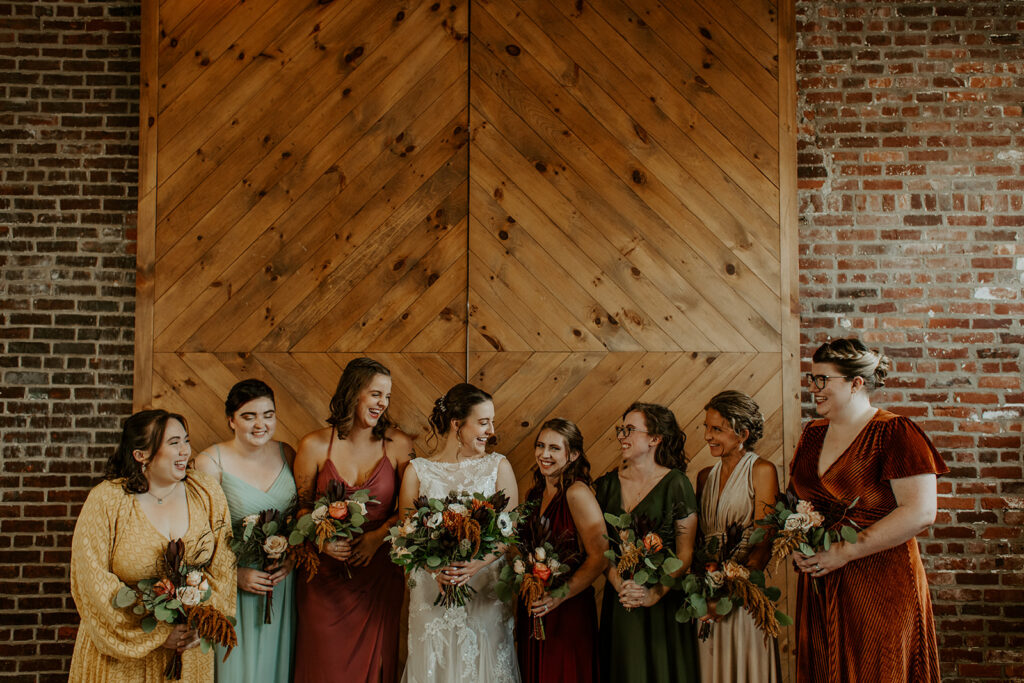 Q: If you weren't a florist, what would you do instead?
A: I've always said that I would love to learn how to DJ or do voice acting! I grew up in the performing arts, so getting a new perspective on that would be so fun!
Q: For anyone who is Interested in working with Flower Boys for their Indianapolis-area wedding, how should they get in touch?
Visit Flower Boys at: 702 Lexington Avenue Indianapolis, IN 46203
Call: (317) 734-9356
Email: [email protected]
You can also find local floral classes around the Indianapolis area on our website: www.flowerboysindy.com.