Your wedding day is about you and your partner—and no one else. It's the perfect opportunity to show off your LGBTQ+ pride, which is why we've come up with 9 creative ideas to embrace your inner pride and prove that love wins every time!
1) Invite the People that Matter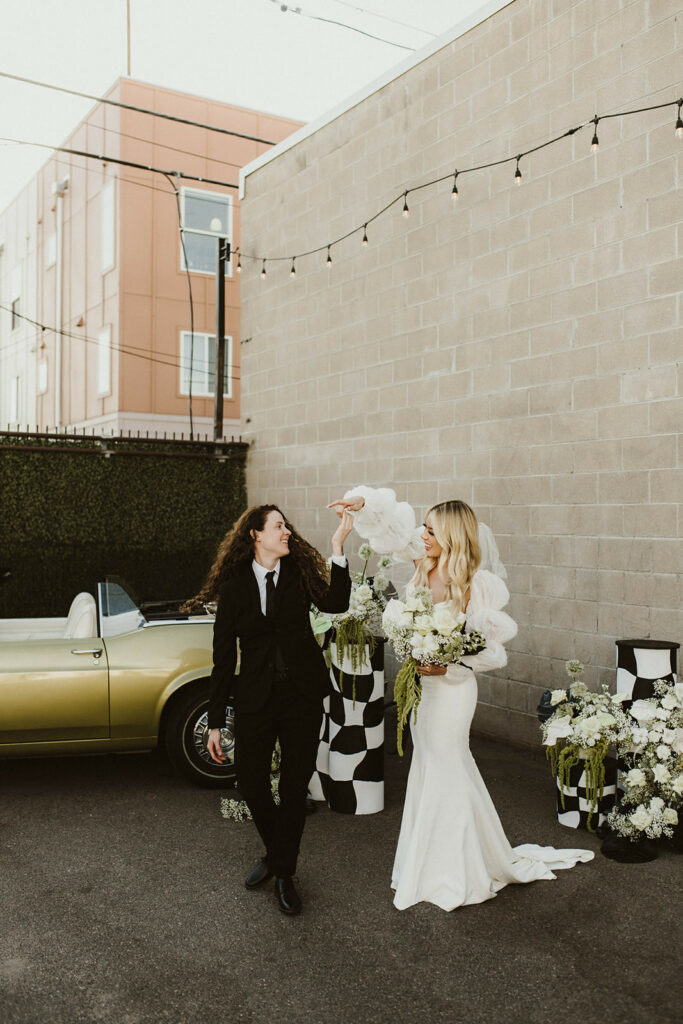 Some people need to hear it. Your guest list should be full of people that help you identify AS YOU!
2) The Brighter the Florals, the Bolder the Love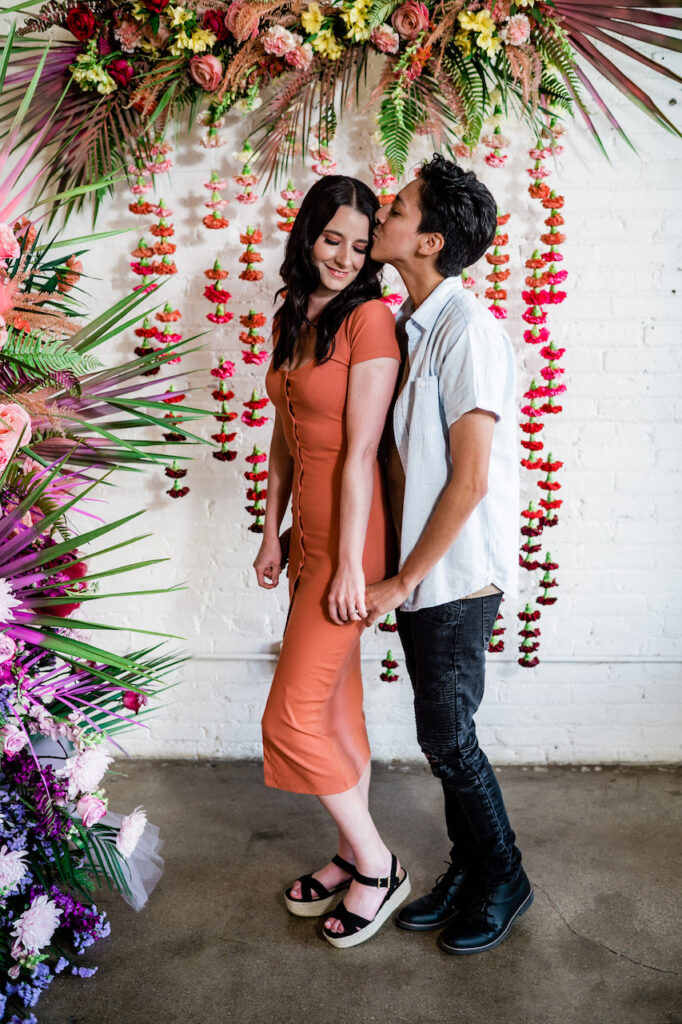 Whether it be your beautiful bouquet or a backdrop on display for guests to use as a photo op—multicolored florals will alway get the crowd excited! If the rainbow palette isn't the best fit, choose a color that best reflects your sexuality or gender identity in your own personal and symbolic way. The significance of violet is making a comeback and is getting more popular as a wedding color option. The violet flower and color have symbolized lesbianism and bisexuality among women since the 600s B.C.. Purple has been embraced by the LGBTQ+ community to represent spirit (on the rainbow flag) and community (on the asexuality flag). Whether your going for elegant or spunky, the multi-colored options are endless.
3) Create a Magical Photo Op that is Literally "The Bomb"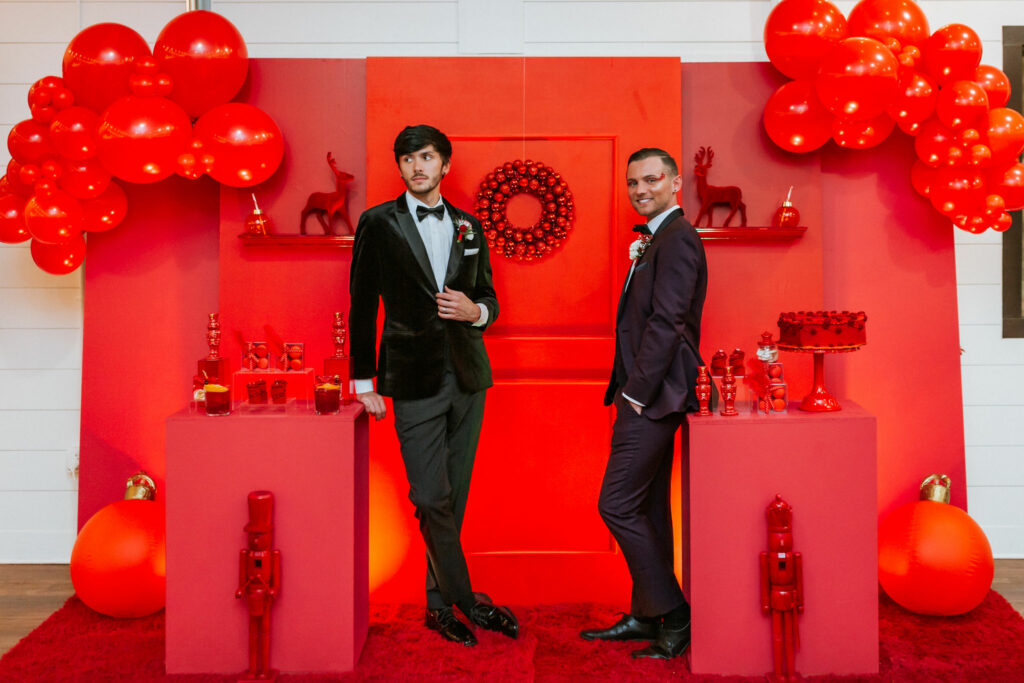 Let's face it, colorful smoke bombs add an unreal effect to wedding photos that no other prop can compete with. Be sure to check with your venue to see if smoke bombs are aloud and take the necessary safety precautions so you and your bridal party can enjoy the rest of the fun!
4) Grab a Prop and Strike a Pose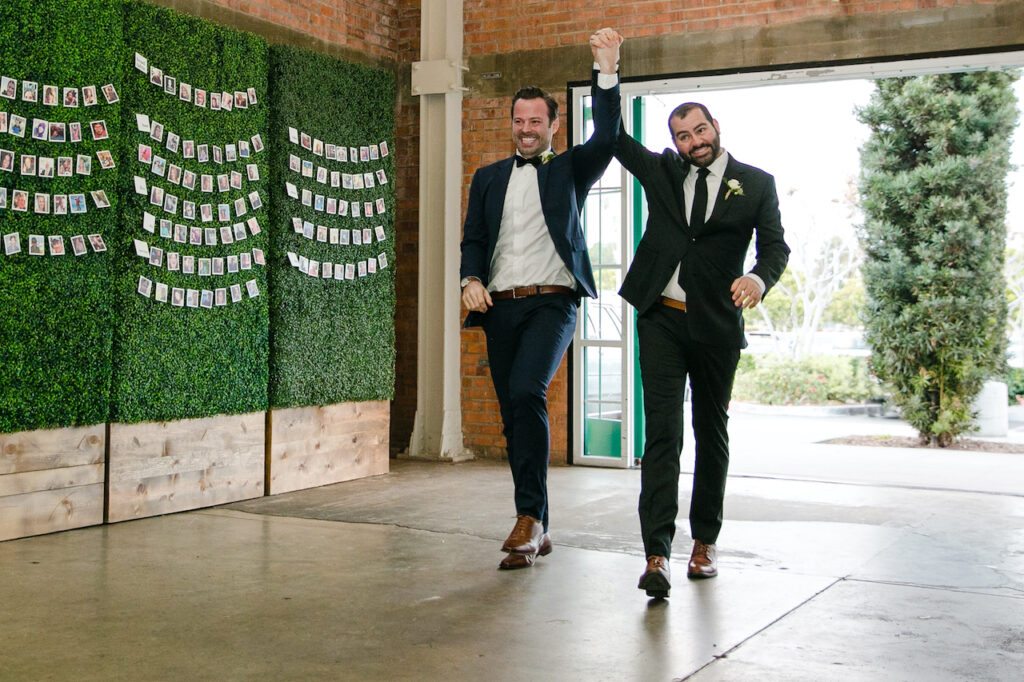 What happens at your weddings, well, ends up on social media.
Give your guests (and your memory book) the gift of fabulous, rainbow inspired props that will make for the perfect addition to your photo booth!
Then, along with any personal hashtag you create, ask your guests to post their photos with #loveislove or #lovewins to join the various social movements in support of LGBTQ+ love. 
5) Civil Rights Inspired Poems and Ceremony Readings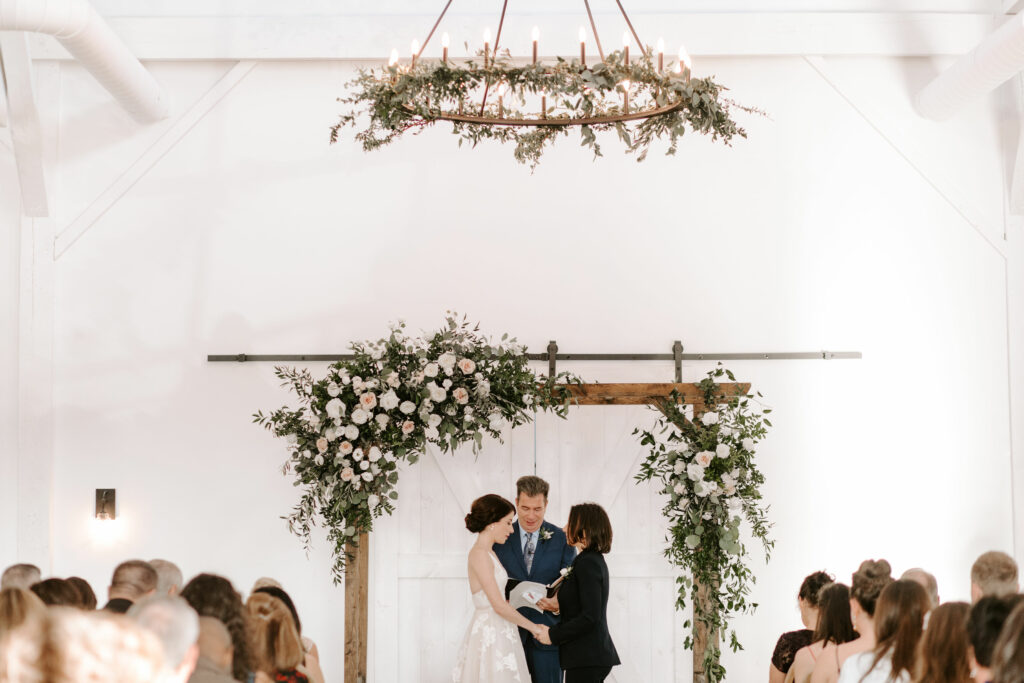 We've come along way and that's something to be proud of! Consider incorporating lines from the Supreme Court ruling for same-sex marriage into your ceremony.
"No union is more profound than marriage, for it embodies the highest ideals of love, fidelity, devotion, sacrifice, and family. In forming a marital union, two people become something greater than once they were….They ask for equal dignity in the eyes of the law. The Constitution grants them that right."
Photo: Wind and Gold Photography
6) Mesmerizing Installations
Take your multi-colored florals up a notch. Make a statement with an unforgettable installation that even a rainbow will have trouble competing with.
7) Moving on to the Cake…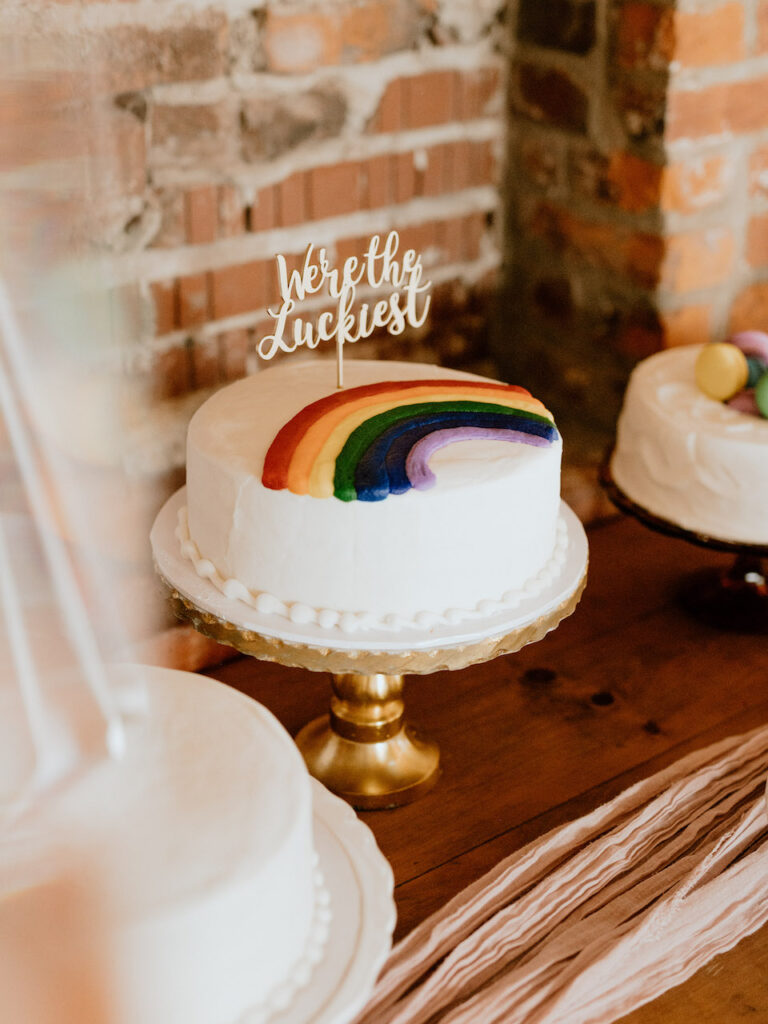 A multi-colored layered cake is a fun, simple way to celebrate your LGBTQ+ pride that will be enjoyed by all.
Pro tip: Making the inner layers different colors of the rainbow is a fun surprise to cut into! Rainbow food coloring does not pair well with richer flavors so make sure you discuss flavors beforehand with your pastry chef. To make sure the colors will pop, consider a lemon cake for the summer or a coconut pecan for the winter.
Photo: Iris in Indy
Love is love. Wishing all couples love and prosperity!
Do you have any tips, tricks or other ideas to embrace LGBTQ+ pride at your wedding? Let us know what we can add to the list!

Find unique venues by 828 Venue Management Co. across the nation. Click here to see locations.