If the phrase 'blank canvas venue' sounds intimidating when it comes to thinking about your wedding, you've come to the right place.
We understand that not everyone dreams about their wedding – or more specifically, designing their wedding.
That's where we come in.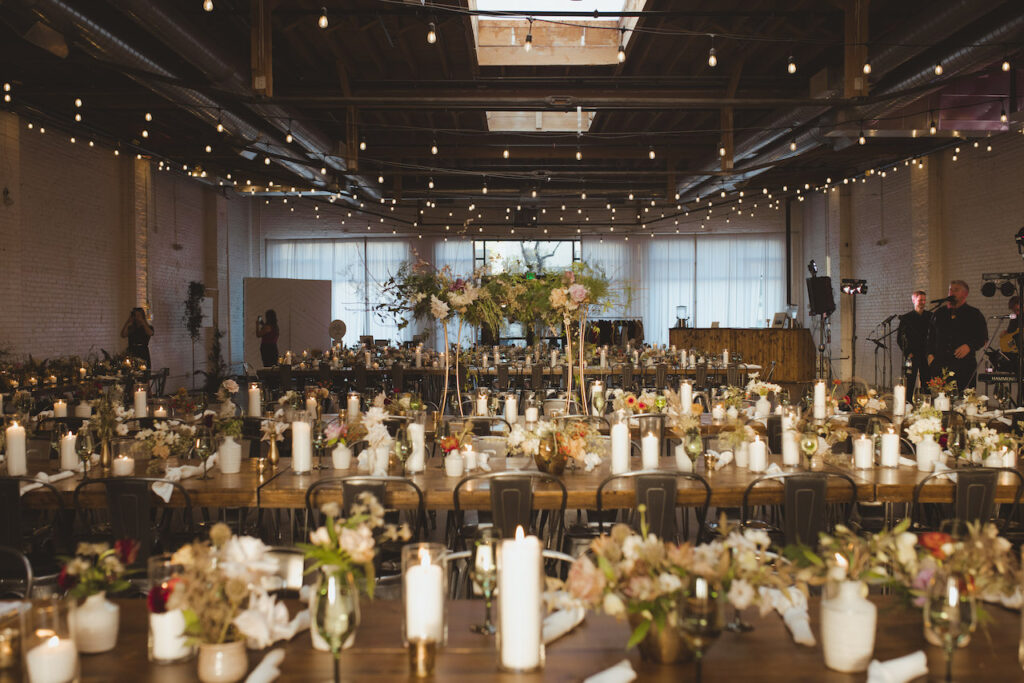 If you've ever logged onto Instagram and searched #wedding, you already know that the styles, locations, assumed budgets and details are overwhelming enough to quickly close the app and avoid wedding planning all together.
While it can be tempting to look for inspiration within wedding trends on social media and creative websites, you have to ask yourself: Are said trends actually reflective of you and your partner?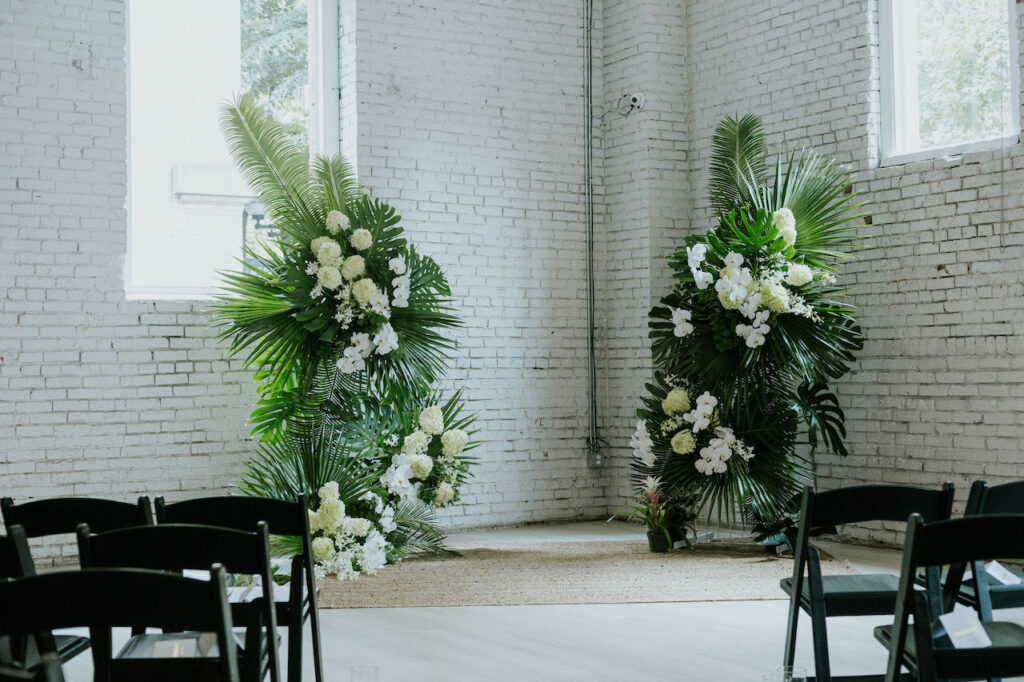 Think through these questions: Are your wardrobes bold and daring, or more neutral and conservative? Do you regularly travel the world, or do cozy nights at home sound more appealing? Are there cultural or religious aspects that are important to you, or are there other inspirational aspects of your life together that you want on display?
The answers to these (or any information that is inspired by these questions) can help determine the aesthetic or theme for your wedding, giving our planning team a great place to start.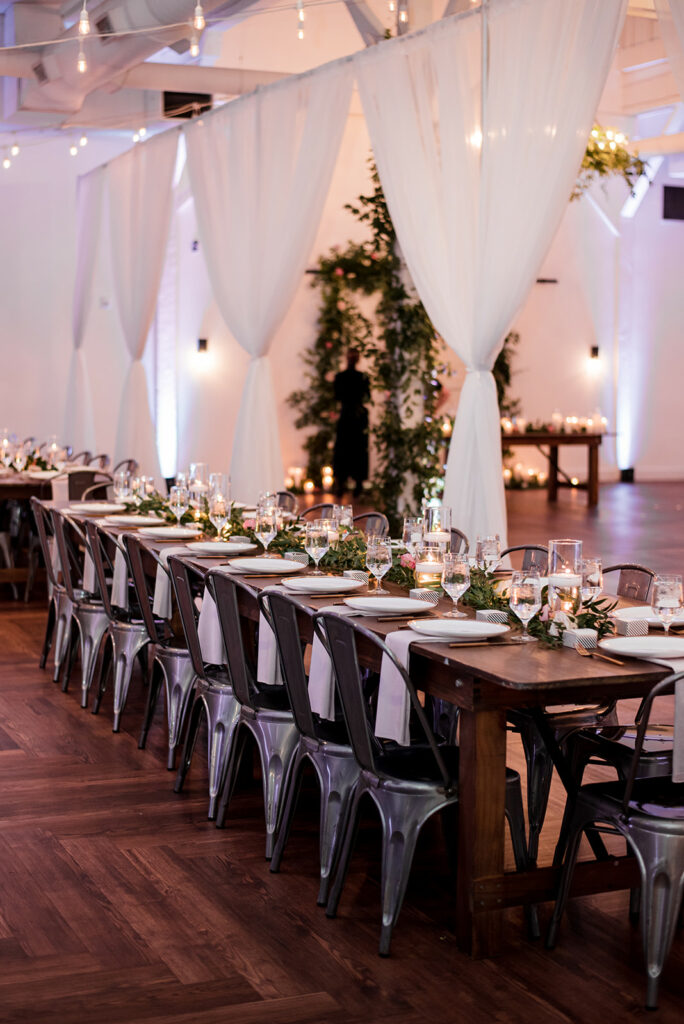 Our venues were designed as blank canvases so that any style of event would fit in our spaces. We want every client to see how their aesthetic or vision will work within our walls – and we also want them to know that they'll never be alone in the design process.
Our planning team has been highly trained to help bring a wide variety of event styles to life.
Whether you have a Pinterest board already dedicated to your specific vision, theme, or color palette for your wedding – or the questions above are the first time you and your partner have thought about your wedding design, our team has worked with couples in every stage.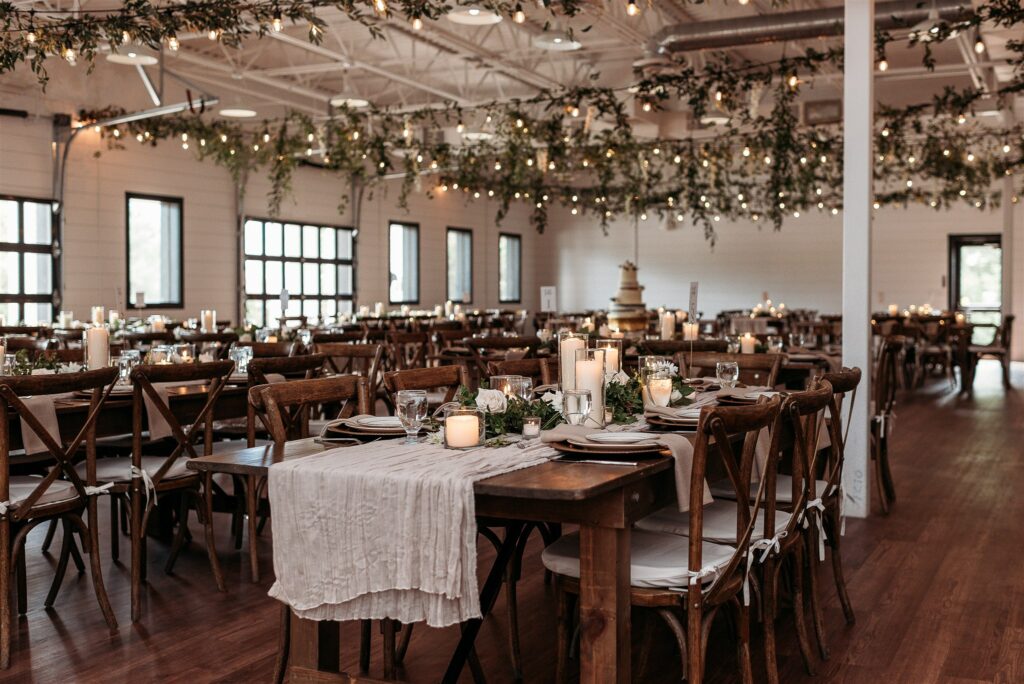 Our venues offer multiple planning packages; each one able to help turn our blank canvas venue into the day of your dreams.
Partial Planning
When you choose Partial Planning at our venues, our team will help guide you through the event planning process with creative direction, including creating a mood board to make sure your event reflects your style and vision.
As you move through the planning process, our team will manage your booked vendors, discuss your ideas and how to implement them, and create a to-scale layout of your event set-up so you can completely understand how the space will be set up.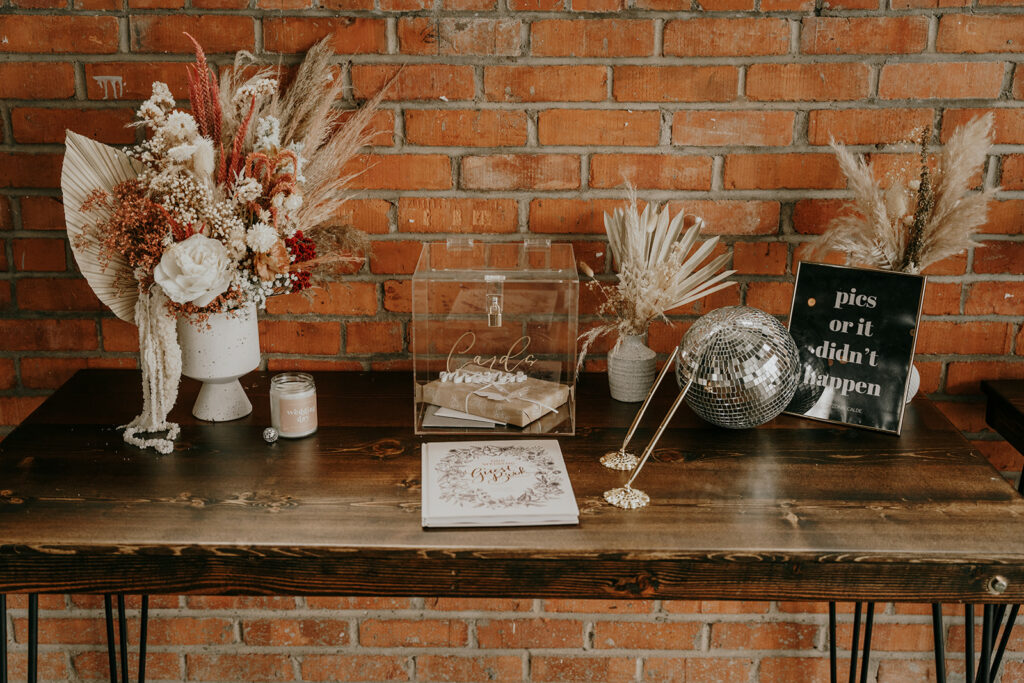 Full Planning & Design
Want even more help with the design and details along the way? Our Full Planning & Design package just might be the perfect fit.
With this package, we'll be with you every step of the way, from start to finish. Not only will our team design your perfect event and help you find the best vendors, but we'll also attend your tastings, fittings, negotiate contracts, and more!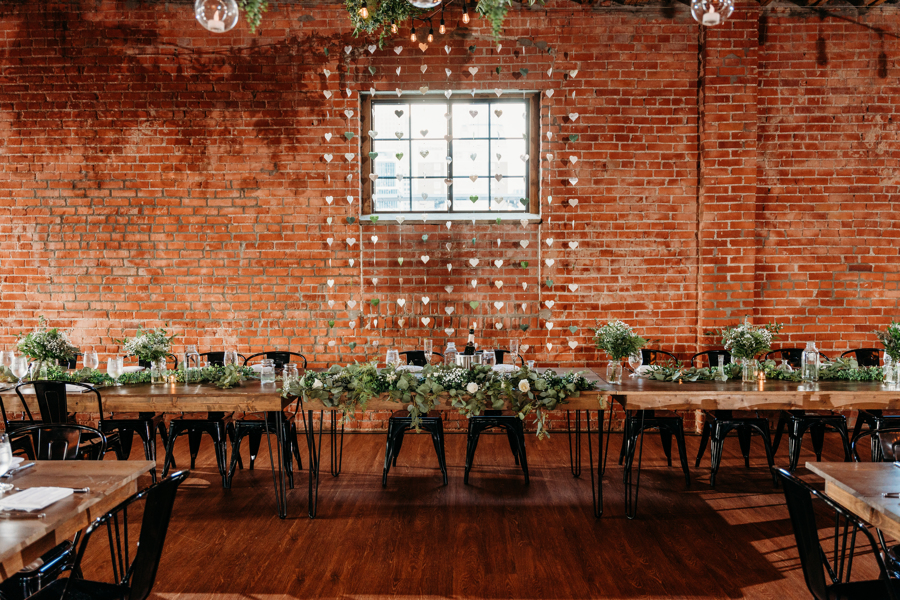 Month-Of Coordination
Going through the planning process and realizing you just don't have the time to pull it all together by the big day? Month-Of Coordination is your new BFF.
Our team will step in eight weeks before your event to finalize the details, create a timeline and be the main point of contact leading up to and on the event day. On your wedding day, we'll be completely hands-on, so that you can be completely hands-OFF.
From coordinating your setup and tear-down, to being the go-to representative for all questions from family, guests, and vendors, to making sure you experience zero stress all day long, we've got you covered.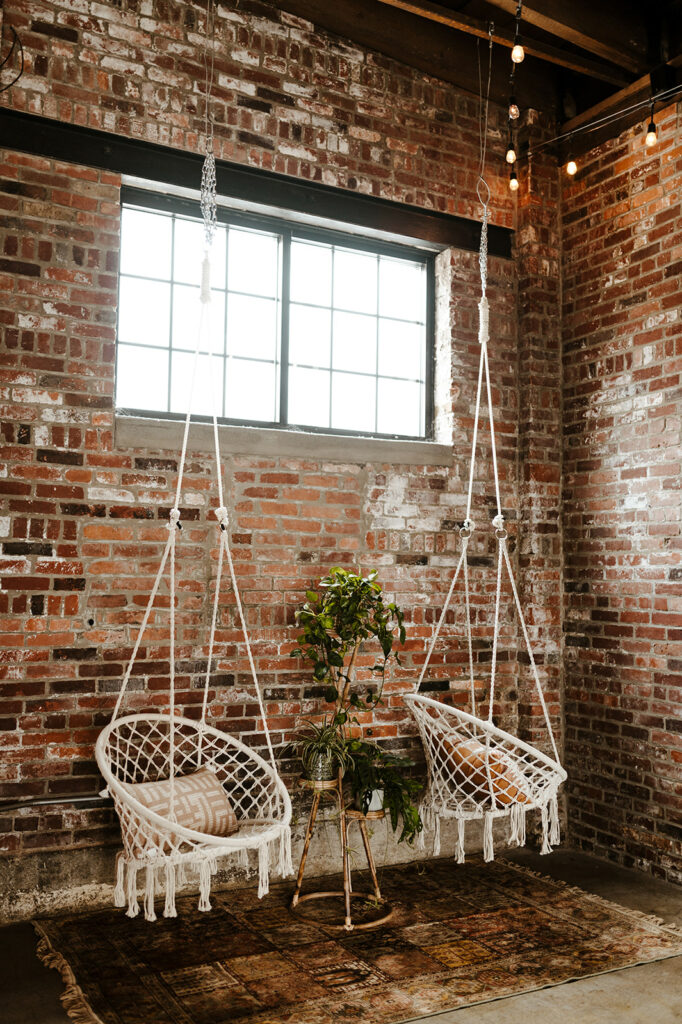 Of course, all of our packages include day-of coordination, so that you can actually enjoy your wedding day.
Feeling better already? That's what we like to hear! If you have questions about our planning packages, or want to know more about our venues, email us at [email protected].
Cheers!